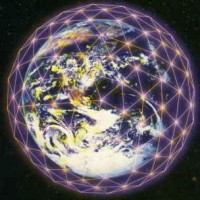 There are many fascinating energetic dynamics I've observed over the years. There's one in particular that nobody seems to know anything about and that raised a lot of questions: the financial veil.
I saw this very clearly when I invested in KaratBars and purchased gold. I'm not "spending" any money because I still hold it in pure gold, but I did invest $800 in an investor package, and I get income when my downline also purchases gold. This thing grew like crazy. Within 3 months, I had over 100 people in my downline. Then, when I made back the initial investment and reached the break-even point, the whole thing completely jammed overnight and hasn't moved since. We're talking about an entire downline of 109 people. That's the financial veil. The clash between two matrices. Absolutely fascinating.
Due to this, my finances have been mostly regulated by 2 phenomenons. Money would zigzag up and down. When I start to get ahead, it hits the financial veil and it completely blocks the income. Once it reaches the deep low, God must provide for my path and things open up. This cycle has been going on over and over again over the years.
I was also supposed to do a training about financial abundance last year. This financial veil is the reason why I didn't do it.
Now the veil is nearly broken around me, and so is the financial veil.
On December 8th, I purchased $150 worth of Bitcoin. Watch how the financial veil affected it. Read More