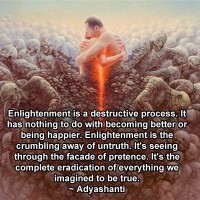 A lot has been happening lately around the world. Among other things, a simultaneous violent protests/war/coup in Ukraine and Venezuela, and the same thing might happen in Thailand. Legit protests from the people are generally peaceful, and when they turn violent, it is usually because Western authorities, or what I call the Cabal, are manipulating the crowds for their own agenda. They have been doing it over and over again with great success, generally on rogue countries who start acting against US' interests.
And on the good side, the Cabal, who is trying to control the world, has been defeated on the energetic level. As a result of that, things will be shifting on a worldwide scale on a very deep level. Our society may shift up-side-down very soon, in a good but challenging way. Several people have been writing me over the last few days because of extremely heavy stuff going on in their lives. So, if you are feeling things shifting within or outside of you and are having a hard time with it, here is a video that will help you adapt to the energy shift. Enjoy!
Etienne Charland, Soul Foundation Architect
Get an Energy Tune-Up to kick-start your awakening journey!