Do you have a strong spiritual drive to achieve more with your life yet feel held back?
Get Soul Alignment Reading to lift your consciousness up and bring awareness on the real issues holding your life back.
Who is this for? Success-driven individuals who want to live a healthier, wealthier and truly fulfilling life.
What is it? Your energy field says everything about you, including your strengths, weaknesses, blind spots and results. During the Soul Alignment Reading, I will read your energy field remotely and dress a clear profile of your level of soul alignment in various areas, including your strengths and what you need to work on. Self-awareness is the first key to success. Many clients completely shifted their lives through this self-awareness alone.
Add to Cart
Your Soul Alignment Reading is simple and down-to-earth that pin-pointed the issues I know I had to work on but had a hard time accepting, because of the pain associated. But the written word made it solid for me to finally build up the courage and give into solutions and open to new avenues. Thanks!
– Tatjana (Canada)
I've been experiencing sudden changes of consciousness since the distance healing. It's beyond my mind. Last night I also experienced a lot of energy on my head and was the most present I've ever been .
– Yorgo (Greece)
Q: What's the difference between the God & Money Reading and the Soul Alignment Reading?
A: The God & Money Reading is more practical and down-to-earth. It's also easier to understand. The Soul Alignment Reading is more abstract and advanced, goes more into the depth and shape of the soul.
The Soul Alignment Reading comes with these 3 powerful components. Each of these can individually have a very strong transformational impact in your life. Together they can build momentum.
1. Soul Alignment Reading
Identify what you most need to focus on to transform your life.
I will connect to your energy field and precisely measure your level of soul alignment on very specific key aspects. This will dress an exact profile of your strengths and weaknesses and clearly highlight what you most need to work on. Once you become fully aware of where you stand right now, it becomes fairly easy to walk out of that zone.
2. Distance Healing
Remove the energy leaks holding you back.
I will spend a few minutes to do a general clean-up of your energy field. I can focus my mind to channel a lightning ray of extremely high-voltage energy that can disintegrate any blockage almost instantaneously , even remotely. You don't have to believe me. You will feel it and see the results. This experience alone will open your mind to a whole new paradigm. You will feel much lighter and won't feel as drained by the stress of your environment.
3. Energy Profiles Explained e-book
Understand the reading.
This short e-book provides an in-depth explanation of the energy profiles. To better understand, it provides detailed energy profiles of no other than Donald J. Trump as an example. All the cracks are whisles are detailed with extra explanations.

BONUS #1: Measurement of energy layers and density levels
To better identify bypass patterns holding you down.
The 10 energy layers of your body and the density levels are clearly explained in this article.

BONUS #2: Measurement of effective financial vibration, wealth mindset and Divine Spark / Burning Desire
To see where you stand financially. 100 is the vibration of bare stability.

BONUS #3: Measurement of starseed soul family resonance
To identify what starseed families you come from.
This Soul Alignment Reading is designed to make this knowledge easily accessible to anyone. It is also designed to deliver enough impact to start you in a new path, or course-correct your path. It's like taking the red pill in The Matrix. It shatters the illusions and you start seeing reality for what it is. This is power. Sometimes a simple 15° adjustment can make all the difference.
The Soul Alignment Reading is $777 $497 which would be a no-brainer if it was just about the money, but it's not about the money.
The real question is: are you ready to take charge of your life and step into a greater alignment with your soul? The real value is not in this information but in what you do with it.
Add to Cart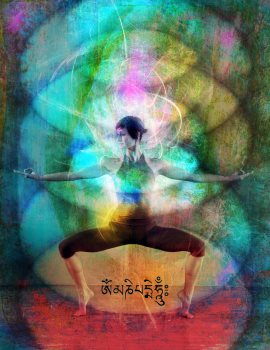 After your distance healing, even though my rational mind doesn't fully believe it, I felt a tremendous amount of emotional relief when I woke up that morning and had a smile on for the rest of the day. I have faith that what you teach, and what the book you provided teaches, can offer me a way out . This is by the far the most unconventional help I've ever sought out, and I think that's an indication that I'm not willing to leave any stoned unturned if it means that I can become a freer person.
– Greg (Canada)
I am now speaking loud and clear - loving the new adventure ride! I am ready for this core awakening to alignment of self! Even my daughter looked at me yesterday and asked: "Mum? what has changed you look so different like you are 10 years younger… what are you doing?"
– Mary (Canada)
During the first session I spent probably 2/3 of it with a voice telling me "this is BS, you're wasting your money, this is crazy," until a certain point when the light went on and the little voice got quiet for a moment then eventually said
"holy *&%$, it's working!"
----------
I've had many big shifts in my experience since our call. What's most interesting is they have been internal and external shifts, the inside world changes and the outside world changes almost simultaneously instead of change occurring within and nothing happening outside.
----------
A very quick update. Our second session was a big breakthrough. The way I can tell was I felt uneasy and unsettled for a couple days and now feel feel like it has "clicked." And in the meantime, crazy fun things have been happening. The "ball of energy" meditation is very powerful.
– Rhett (USA)
New things are showing up. I feel like an entirely different person. I feel so much energy flowing through me. My clairvoyance abillities grow like tenfold. I don't even have to channel some energy to my third eye chakra. Clear-Seeing (Darshan in Hindu. It clicked) is always present now.
– Radek (Poland)
365 Days Money-Back Guarantee
If the Soul Alignment Reading doesn't have a huge impact in your life or if you are dissatisfied for any reason, send us an email and we will refund your money. The risk is on us.
Add to Cart