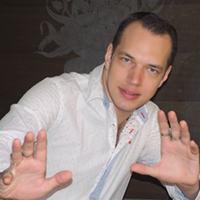 Remember who you are ... and what you came here for
There are over 70 million starseeds incarnated on Earth right now. Are you one of them? You made a conscious choice to incarnate here at this time. What did you come here for? What is your mission? What is your purpose?
So many questions, so little answers. Etienne Charland, known as the Emergence Guardian™, can lead you to discover yourself and recover your former powers.