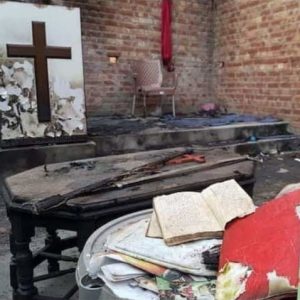 I have been supporting the Rise Academy in Pakistan who has been providing practical education and spiritual education for the most vulnerable population in Pakistan: children and widows. They are a minority of Christians in a Muslim country.
In some unfortunate development, 28 churches and over 300 houses have been burnt by a mob of Islamist extremists. The Academy I have been supporting hasn't been affected (yet) other than harassment, but Sunil is providing support to the affected families who are going through a very difficult time. He's a genuine child of God, going where he's needed.
Here's a video showing the situation in Pakistan.
You can donate directly to Sunil to help the affected families through Open Collective here. The money goes directly to him to provide direct support to the families.
God always provides a helping hand to those who need it the most.
Thank you for your generosity!