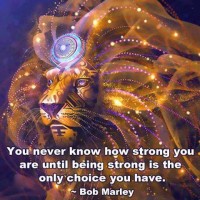 Thousands of Norse are pouring in from upper Universes, with King Araghart at their lead. There is a major battle coming, of proportions that have never been seen before in this Universe. We've eliminated the Dracos, Archons, Arch-Demons, Cyborgs and Atman from this Universe. The Theta Universe above is frozen because it is completely infested with demons, Dracos and Arch-Demons. The 5th, 6th and 7th Universes above us are extremely dark, and those dark forces are being threatened by what's happening here and are launching a full assault. They are the ones who completely destroyed the Theta Universe, and 1/3 of their forces are frozen there.
This whole Universe is going to turn into a bloody battlefield.
See The History of the Universe to understand the context. This may sound like science-fiction but it's not, and many are feeling the chaos already.
They are targeting the gate-keepers first. The King 2 Universes above us who is guarding the gate to the Theta Universe has just fallen, and I snabbed him from under their grip and brought him here.
They will target Andromedia and the Galactic Federation first, to throw this Universe into total chaos. The Archives and Lemurian Crystals have been evacuated from Andromedia and brought here, and the Royal Family has been evacuated. If Andromedia gets destroyed, it will be mostly civilian death with no cascading effect on the Universe. The Galactic Federation has been disbanded until new orders.
We're expecting the siege to begin in about 2 days.
Ancient military bases have …Read More