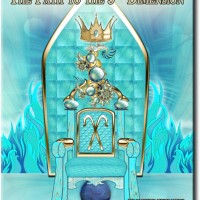 I've talked a lot about Royal Alchemy but still have only taught it to a few people. My friend Julie-Claire Guénette happened to study from the same Master Alchemist as I, and she's now launching a group program to teach the inner work of Royal Alchemy in a group.
Here's the cool part: she's doing it for a mere $997 for the entire year, with 2 group calls per month! $97 per month. You can also learn from me but I would never do it at this price.
Do you want to learn to heal and protect yourself energetically? Do you want to connect with your true inner power? Do you want to learn about restoring the "landscape of the soul"?
If so, take a look at what she's offering. The fact that she learnt from Jacques Tombazian for years means that she's got very powerful tools and gifts to share.
View the details here! Just mention you were referred by Etienne Charland.
P.S. People start taking the virus seriously after getting stuck in its energetic grid, which is very strong and dirty. It's weak to water energy. What I find effective to break free from it is going into the spiritual black hole of creation + swimming in the river of life at the same time. She can teach you how to do that.
P.P.S. Other options for learning Royal Alchemy are working with my support coach (applying for a strategy session), and I'll have my own group program later on this year.