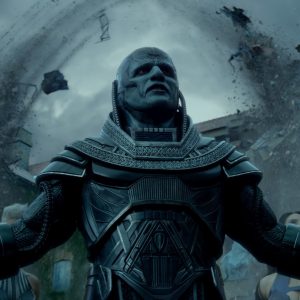 Did a very good round on the Human Design grid; maybe a bit too much for one bite.
We pissed off this guy, Elohim's shadow (just watched X-Men: Apocalypse, perfect timing!). Been under our nose the whole time. Pre-dates the Pistis Sophia era. Extremely strong control of minds, illusions and 3D grids. Has massive grids of slaves that he uses as battery cells.
He's super slippery; shielded from all of our techniques, until we got the proper upgrades. He has a vast network of friends in high places, many of whom run the personal growth industry. Mind Valley, Osho and several Indian gurus are his friends. Human Design grid belongs to these guys. Bunch of ancient Egypt slave-masters.
If you noticed the lack of reactions to the Exposing Spiritual Frauds video series, we finally saw some activity in some Facebook groups! 1 comment, in one of the many groups! Wow!
I'm also asking a question: what will be the future of personal development in 2026 and beyond, considering the rampant corruption and the state of the industry. I have yet to hear a single answer to that question. No industry leader whatsoever is chiming in on that question either. Well… turns out the personal growth industry 85% belongs to this Elohim shadow.
So we need to strike down this guy. his entire grid, his entire friends list, his entire network in the personal growth industry and business circles, his old Egyptian slave-master friends and his entire slave cells networks. More importantly, need to take …Read More