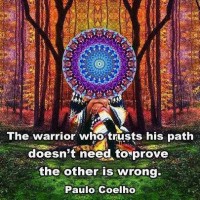 There are exciting changes coming up. As I announced earlier, I won't be selling the Force of Life Blueprint anymore. However, I'll be creating a monthly program called the Force of Life Monthly Training which you will get for FREE ($47 per month value).
We will explore new topics every month to get out of depression, live a life you love and step into your greater path and power. You will also have the chance to ask questions at the end of each live training, on top of getting the recording and transcript.
The next training will be on September 21st at 1pm PST, 4pm EST, 10 pm CET.
Register here for the Force of Life Monthly Training. It's free.
In addition, I have added a page on the website to apply for a strategy session for those who are ready to take their lives to the next level. You must first get your Energy Profile Reading before applying for a strategy session.
You can gather as much information as you want, and in the end, it's all about what are you going to do with it?