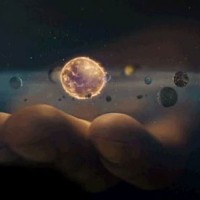 I was meditating on a value conflict between being humble and equal to my peers, and standing in my greatness. A value conflict is where there are two things you value that appear to conflict with each other, and you must reach a higher level of awareness where both aspects can work in harmony. Such value conflict cannot be solved just by merging the energies. There is a lesson that must be learnt first.
Many coaches say that you are the average of your 5 closest friends in every aspect, and that you should be very careful as to who you surround yourself with. Does that mean one should live secluded and aloof from his environment to stand in his own greatness? Then those very same people will go to Africa to help them and they'll be very open to everyone, where they hold a special status. Why should one be aloof in one environment and open in another? I feel there's more to explore in that topic, and that nobody ever brought a satisfactory answer to it.
To find answers, let's go to my favorite place: cosmic libraries. Here's a channeled summary of a book I wrote in a distant past life as first commander of Orion. The original text vibrates at 807000.
Friends & Boundaries, a Cosmic Perspective (summary translated to English and transmitted by Metatron)
Many leaders stumble upon a very common issue: how to relate to their environment in their daily lives. Let's take a military general. In duty, …Read More