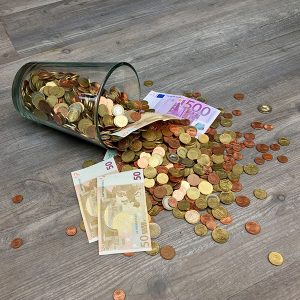 Thank you for those who took the time to fill out the God & Money survey. Unfortunately, Survey Monkey only lets me see the 10 first responses. It is no longer a viable survey tool, and I will have to use Google Forms next time. I replied to the 10 first people who filled the survey. Fortunately, I got enough information to have a good idea of the overall situation.
First, it's very interesting to observe that people are very well distributed in age from 25-65, but very few above or below that, 50% men and 50% women. Super even distribution.
Second, income isn't as bad as I thought for most; but they cannot keep it. Particularly with the inflation and all that.
Third, the situations during 2020-2023 are wildly varied. Everyone went through a different path.
Fourth… although most of my tribe did not get the jab, there are very few people who are not living with a jabbed person.
This means that the jab situation will have to be dealt with one way or another.
Plus the financial chaos is descending upon USA, that also needs to be dealt with. This add 2 big layers of "wildcard" complications in applying the God & Money system.
Overall, the readiness for the God & Money system is pretty low except for a few people. An excellent question that came back is: how to increase readiness?
The first part is obvious, joining Project Varanasi and getting in our …Read More