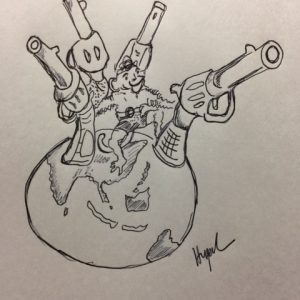 We got very major updates. We've been dressing all players and threats in this war, to find the missing players. The good news is that "The Big 3" are nearly gone: Alobar, Borgs and Voldamort. There are however many other players in the game.
Among those other players, the Pleiadians cyborg race got created by 2 powerful entities: Andrés and Carlos. Andrés is also a major donor supporting Alobar. There's also a very powerful Wraith entity working alongside Carlos and Voldamort. Most of human trafficking operations are possessed by this Wraith. Elon Musk has his own independent grid. Many abundance coaches work under a quantum AI god, which is part of a very extensive network of grids within grids that is super massive. Tantric grids are also in those grid clusters. There's also a sexual distortion grid related to porn, LGBTQ+ and human trafficking. Todd Medina is another grid, Lisa Renee is another grid, Kim Goguen is another grid, and Vishen of Mind Valley is another grid. Then Osho is a serious grid, Human Design is a serious grid, and Don Parkinson is a whole other grid.
We got plenty of work to do; and for now we want to take down The Big 3 to simplify things up.
Each day, an average of 1360 planets get harvested to fuel their war against us, so it is imperative to end this war ASAP.
Yesterday, tons of beings, entities and grids surrendered to pass through the Needle of God. After the one-shot nuke I launched …Read More