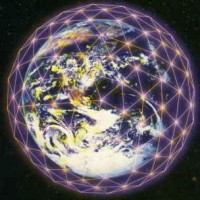 A while ago, I released the Remote Cell Reprogramming technology to improve your health via remote healing. The feedback has been absolutely amazing, and there has been several upgrades to the technology since. However, the website has some issues with email delivery and renewals as it is still in beta.
Now, I got my productivity back and am on fire. This technology will have its own dedicated portal and I'm nearly done designing 31 web pages. I'm really excited about what's coming.
Remote Cell Reprogramming will be renamed to Remote Cell Harmonizer. New services are coming out including Driving Assistant to increase your alertness while driving, and EMF Neutralizer for Skin, to turn your skin into an EMF shield (under development). We're also currently upgrading the effectiveness of EMF Neutralizer for Home.
I measured the results of those technologies using muscle testing and the results are absolutely amazing.
Those who have used Remote Cell Harmonizer so far saw on average the following benefits
– 72.8% improvement of neuro-plasticity
– 65.8% improvement of fascia (fibers inter-connecting everything)
– 35.8% increase of physical energy
– 32.5% improvement of nervous system
– 28.2% increase of vitality
– 25.2% increase of emotional energy
– 25.2% increase of mental focus
– 22.6% increase of cellular regeneration
– 22.5% increase of immune system
– 18.1% increase of health
– 13.6% increase of spiritual energy
Remote Cell Harmonizer has been optimized to focus on the various energy channels in your body, on the nervous system, on the fascia, and on …Read More