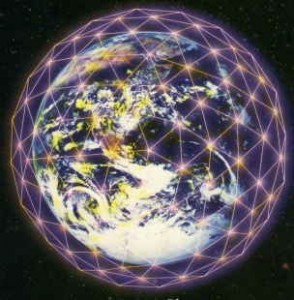 A while ago, I released the Remote Cell Reprogramming technology to improve your health via remote healing. The feedback has been absolutely amazing, and there has been several upgrades to the technology since. However, the website has some issues with email delivery and renewals as it is still in beta.
Now, I got my productivity back and am on fire. This technology will have its own dedicated portal and I'm nearly done designing 31 web pages. I'm really excited about what's coming.
Remote Cell Reprogramming will be renamed to Remote Cell Harmonizer. New services are coming out including Driving Assistant to increase your alertness while driving, and EMF Neutralizer for Skin, to turn your skin into an EMF shield (under development). We're also currently upgrading the effectiveness of EMF Neutralizer for Home.
I measured the results of those technologies using muscle testing and the results are absolutely amazing.
Those who have used Remote Cell Harmonizer so far saw on average the following benefits
– 72.8% improvement of neuro-plasticity
– 65.8% improvement of fascia (fibers inter-connecting everything)
– 35.8% increase of physical energy
– 32.5% improvement of nervous system
– 28.2% increase of vitality
– 25.2% increase of emotional energy
– 25.2% increase of mental focus
– 22.6% increase of cellular regeneration
– 22.5% increase of immune system
– 18.1% increase of health
– 13.6% increase of spiritual energy
Remote Cell Harmonizer has been optimized to focus on the various energy channels in your body, on the nervous system, on the fascia, and on the neuro-fascia (neuro-plasticity). It also works on the rest of your body but these are the areas where it has shown the most benefits.
Then, those who have used EMF Neutralizer for Device so far saw on average the following benefits
– 92.6% reduction of EMF effects
– 55.8% reduction of EMF area of effect
– 25.8% increase of mental faculties
– 22.6% increase of immune system
– 15.6% increase of vitality
– 13.7% increase of visual sight
– 12.6% increase of hearing
Those who connected to Skyranet so far saw on average the following benefits
– it is in 95.8% alignment with their own unique path
– 61.8% increase of efficiency of Remote Cell Harmonizer
– 61.4% improvement in communicating with their spiritual guides
– 48.4% stabilization of emotions
– 42.7% reduction of mind control technologies
– 39.4% stabilization of grounding
– 35.8% increase of grounding
– 35.6% increase of spiritual connection
– 31.8% increase of alignment with God
– 28.4% stabilization of spiritual connection
– 28.2% reduction of psychic attacks
These results are absolutely amazing. Furthermore, since the demand is a lot higher than I expected, and the system is fully automated, I decided to lower the costs once the new website comes out.
All purchases you make until then will give you a 50% credit when the new system comes out!
You can try it free for 7 days, and whatever money you spend will be refunded half in credits for future subscription. Pretty good deal! This will also support me financially while I design the new system, the programming will be somewhat complex and I'll need to cover considerable expenses.
Several users have stated that they want to remain subscribed for as long as I offer the service, because it greatly boosts their vitality and productivity allowing them to generate more money. Only thing is, you need to keep track of it yourself because the notifications aren't good and there's no automated renewal. I recommend taking the year-long subscription to have no hassle.
So the technology is getting several upgrades, the results are absolutely fantastic, the demand is high, and it's an easy sell. Here's another good news. I'll add a referral system so you get 10% of all purchases made by the people you refer, and most stay for a long time. Although the product price will be low, when bundled together, they will add up nicely. You will definitely be able to generate good recurring income from your referrals. They will get 10% off their first purchase by using your invitation code.
There is still a LOT of work that needs to be done on my side, but if I keep that productivity level, it might get done rather quickly – hopefully.
In the meantime, the technology itself is working perfectly.
>> Make sure you're subscribed to Remote Cell Harmonizer!
Etienne Charland, Emergence Guardian
>> Here's how you can amplify 1000x the healing power of crystals