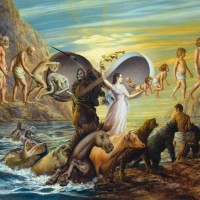 To plug the pieces together of everything that happened since the beginning of the pandemic, the movie Ethernals gives half of the answers, and this video about the Fall of Metatron explains the other half. From there, all the pieces are starting to connect together.
According to that video, the drama started 250 billion years ago with Gate 11 blowing up. Accuracy check? 38.2%, distortion 1.0% It talks of the Elohim Orion group guarding Gate 11 and the Draconians guarding Gate 10 being at war with each other. Accuracy of this being the case? 100%. I'm getting that this is part of the story but it doesn't start there — but ancient Orion wars 250 billion years ago are a big piece of the puzzle. Perhaps Elohim herself can comment on this?
The video then talks of the Eye of Brahman, which looks like the Eye of Horus in Alchemy at 12.5D to access the higher planes — which completely restructured and dissolved this year. After the dissolution of the Eye of Horus, we went from having access to 9 stable rays of creation into having access to 64 unstable rays. It also talks about the Eye of Metatron created at 11.5D that was a one-way reflection lens to stabilize the shadow matrix.
It talks about how through a series a bad experiments, it got to a situation where 89% of the Jehovani-Metatron collective turned into reversal. The shadow parts were still connected …Read More