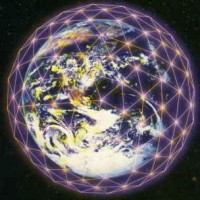 I did quite a lot of remote viewing to determine why Trump decided to bomb Syria. In particular, I looked at the energetic connections of allies and those supporting him. What came up is very interesting, and I was told to release this intel ASAP because we are in a time-critical moment and this intel could be useful to someone.
I still had quite a few questions. Why did Trump bomb Syria? If he's against the Cabal, why did he follow action on a clear false flag? Why does he keep hammering Russia? Who is behind the false flag in Syria? Remote viewing revealed the answers. I also measured the intents of various parties on the Hawkins Scale. Higher numbers mean more aligned with love, lower numbers mean more aligned with control and fear.
First, the order for a false flag in Syria came from Macron. Underlying intention vibrates at 53.
Second, he had phone conversation with Trump and convinced him for the need to attack Syria. Underlying intent vibrates at 300.
Third, what is Trump afraid of? Iran becoming a new North Korea. Underlying intent of Iran leaders vibrates at -93 million!!
The goal of the strike, mainly targeting airports and military facilities, is to prepare the ground for World War 3 in the area, and to protect economic interests of the USA — and to avoid an economic collapse of the USA.
The situation becomes complex because there are many parties involved, and as the world is re-organizing itself, each group has a different …Read More