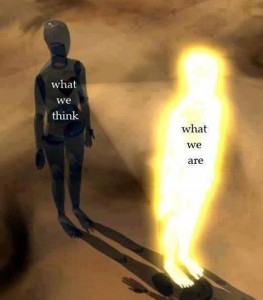 What would it take to make 2014 your best year ever? What if you could use this year to build the foundation of a whole new level of lifestyle that will permanently change the direction of the rest of your life?
Sure you want to break free of money issues, scarcity, worries and limitations. Sure you want better relationships, not only intimately but also with people who will support you with your path and growth. Sure you want to leave behind old stories of doubts, unworthiness and shame.
And although each of these are really great goals in and of themselves, these are not really what you want. What you want is the lifestyle that goes with it: free of doubts, free of constraints, supported by like-minded people and with lots of resources to make your dreams a reality.
What if, instead of learning techniques here and there to remove pains and improve your life, you could adopt a different lifestyle that would set into motion a whole new direction for your life?
What if you could deepen the very foundation of how you think, feel, act and present yourself in every aspect of your life? You can only rise as high as your foundation is deep. It's not about replacing a foundation that already provides some success, it's about deepening it and removing the cracks.
Here's the thing. You can only see possibilities in your life based on the foundation of your self-identity, values and beliefs system. The illusions and limitations of that foundation create a black box around you, and it is impossible for you to see anything out of that box. What if we could remove that box piece by piece?
What if you could not only learn powerful energy healing techniques, but also learn to apply them to resolve your specific issues, integrate them into your lifestyle so they actually serve you while also shifting your foundation to be more deeply aligned with your soul?
This is exactly what I will guide you through in the new group program Year of Enlightenment. It is about gradually shifting your lifestyle and foundation to remove the limitations in your life and awaken your inner power and life purpose.
The Year of Enlightenment contains
– An Energy Tune-Up where I will read your energy field to dress a clear profile of your strengths and weaknesses, as well as do distance healing to remove some of the main energetic vulnerabilities allowing your energy to leak. ($200 value)
– 12 group calls of 90 minutes with content, guided meditations and answers to your questions, starting in January. ($4000 value)
– A 30 minutes 1-on-1 coaching call to focus on healing your unique issues preventing you from getting the most out of everything you'll learn. ($500 value)
– Access to the Natural Grounding Vaul 1. All those who got ridiculous transformation have been mixing energy work with Natural Grounding, and this 3 hours of HD video showing how Etienne and Rion are doing it is the second best way to learn it, after live event immersion. ($500 value)
Since I will work directly on your energy, the group is limited to only 16 people, with only 9 spots available.
Total value: $5200
What's your investment? Only 12 payments of $197 + $100 the first month.
If you've been hoping for a miracle to happen in your life, this might be the opportunity you have been waiting for. The work I do works 100% of the time for those who follow through on what I teach.
If nothing else has worked for you so far, it will make it even easier. Heavy issues are easy to resolve. It's the mild issues without sense of urgency that cause some to step back instead of shifting their foundation. Healing a cancer is easier than resolving a values conflict. If there were no constraints whatsoever, what's the best thing that could happen in your life this year? Don't think of small issues, think of something big you want. Let's take responsibility to make that happen.
To reserve one of the 9 spots for the Year of Enlightenment, use this link to send your first payment
You can do it.
Etienne Charland, Emergence Guardian
>> Here's how you can amplify 1000x the healing power of crystals