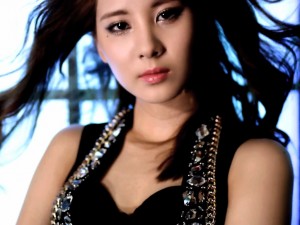 Many of you who have been on my list for a long time have been practicing Natural Grounding, a powerful methodology to heal and replenish your energy through sexual polarity with the Law of Resonance. (If you have never heard about Natural Grounding, I will be releasing new information about it soon.)
It has been extremely effective for me and for thousands of men who have been doing it. I initiated a few women to it as well, but it has mostly been a practice for men up until now. To be totally honest… I still don't understand the power behind it, over 10 years after the first discovery of Natural Grounding by Rion Freeberg! I do not understand the Law of Sexual Polarity. It is somewhat related to the Law of Polarity and the Law of Resonance, but it is something else.
Natural Grounding and sexual polarity meditation has been one of the key elements that brought me where I am today, light-years ahead of what everybody else is teaching. It is the one thing that has been delivering results consistently. It is the one thing I have never been able to fully explain. It is the one thing that causes the most resistance when sharing with others, especially with North American women. It is the one thing that didn't fit with all the other models and systems I have been studying. It is the one thing that caused me to keep questioning everything.
I used to believe that sexual polarity was like the poles of magnets where two masculine poles repel each other and two opposite poles have natural chemistry. I just realized this model is flawed, because two female energies can blend and harmonize together very well. Two female poles of magnets don't behave that way. Masculinity is about presence and creation. Femininity is about harmony and flow. The closest proper analogy would be to compare masculinity with an oak tree and femininity with the water of a river, and we each have both energies within us to various levels. As a programmer and system architect, that's not enough for me. I can't program systems with analogies!
Now here's something extremely interesting I just discovered by observing energy fields. Our energy field has 3 layers: physical energy, emotional energy and spiritual energy. When I read someone's energy field for the balance of masculine and feminine energies, I usually look at the emotional energy in the solar plexus.
Here's a more detailed reading of the masculine and feminine energies in my own solar plexus.
Spiritual layer: Masculinity extends to the cosmos. Femininity extends to the stars.
Emotional layer: Masculinity extends to the moon. Femininity extends to the sky.
Physical layer: Masculinity extends to the sky. Femininity is… ABSENT!
First off, I definitely need to express more my femininity, and embody more my physical masculine energy which is my weakness.
Where this gets very interesting is that the physical energy layer contains only a single polarity! I confirmed this by looking at the energy field of various people, men, women, gays and lesbians. Everybody has a single polarity in their physical energy based on their biological gender. Keep in mind that the physical energy is purely a human experience. A spirit doesn't have any physical energy. This is part of the incarnation experience.
The fact that we only have one polarity in our physical energy explains physical attraction: we can only get that energy through a relationship! But then, since we can have very different balances of energies in the emotional and spiritual layers, there are still men getting together and women getting together. This changes nothing to this observation about our physical energy.
The emotional and physical energies are extremely repressed and under-valued in our culture. Many people carry the belief that men and women are the same on an energetic level, and this belief prevents the expression of their physical energy and causes a disconnection from their body. The majority of people are already disconnected from their physical energy anyway, so once you take away the part that is different, the belief that men and women are the same can become true. It just doesn't feel very good to live that way.
The intense physical energy seems to be an important key to Natural Grounding. Here's a video which I found to be very effective at reconnecting and energizing my true path. It has a very unique energy to it. The emotional and spiritual energies aren't that high. However, her feminine physical energy extends to the stars (enlightened) in the solar plexus (power) and in the throat (direction in life). I get the benefits of watching this video by silencing the mind, tuning into these peak energies and involving my emotions.
Now I'm left with a few questions. Post your comments if you have insights about any of those.
1. How does the Law of Sexual Polarity really work?
2. What is really the difference between the physical and emotional polarity energies?
3. Why is Natural Grounding (sexual polarity meditation) so effective?
4. What is the best way for a woman to do Natural Grounding? Should she ground to pure feminine energy, or ground to the physical masculine energy she can't have within herself, or do both?
5. What other possibilities does this physical energy open up?
As you can see in my own reading, the physical energy is my own weakness so it's not an area I have fully explored yet. What I just shared here is not something any of my mentors (nor anyone else) ever mentioned either!
The reason I want to clarify this is because I want to lay down my methodology as a comprehensive system so that you can tap into this power as well. Natural Grounding is an important component of my methodology (although there's much more to what I do). In order to lay down the system, I have to know how to properly apply it for women. In order to do so, I must properly understand how it works. Not with analogies, but with actual measurable facts.
P.S. Napoleon Hill talked about this in the book Think and Grow Rich under the chapter "The Mystery of Sexual Transmutation"… because he couldn't explain it ether!
Etienne Charland, Emergence Guardian
>> Here's how you can amplify 1000x the healing power of crystals