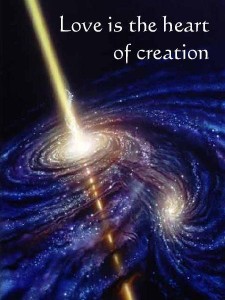 I said September 27th would be the most intense day after a very intense month of September. Well, for my birthday, we got a volcanic eruption in Bali, a US government shutdown coming in a few days and a new tunnel piercing through the veil.
The construction of the tunnel was like typical tunnel construction at first: energetic explosives and wall building. It was extremely brutal work to break through the thick veil of denial. Then, after piercing through, it got turned into a real masterpiece of Orion engineering: the flow of life in the middle, a Flower of Life balanced structure inside the tunnel, extremely strong walls, and a transparent layer to allow external energies to connect without compromising the structural integrity. The work just got completed. It is creating a giant vortex of light in the psychic plane. I wish I could take picture with an advanced Kirlean photography device or something.
Initial report: 82% of the population is affected by this vortex, and 85% of animal life. Not bad for a start.
With the energetic shifts of September, several people got robbed everything they had, one got under house arrest, some lost their job, one saw huge flashes of light and ended up in psychiatry, and that's only the things I've heard personally so far.
Now… I was traveling in Hong Kong for the past 11 days. 5 people ordered an Energy Tune-Up while I was gone so I got to do those. There is however a problem. Several people get an Energy Tune-Up kind of hoping I could fix their energetic instabilities so that they can get things like before. Their energies are getting seriously affected by the energetic shifts, often to a point where their energy has no defined shape, which limits the usefulness of energy readings "Your energy is in a giant vortex of light and has no defined shape". Pointing out blind spots isn't even all that useful in this context: lessons make themselves learnt the hard way.
Things aren't going to calm down anytime soon, so at this point what people really need is support in navigating those energetic changes and adapting to them; and ideally leading the changes instead of being carried by them.
So for the 5 people who just purchased the Energy Tune-Up, I won't do it today. I have to think about whether to change the format to adapt to the current context and needs.
I'll just say this. We've got interesting times ahead 🙂
Etienne Charland, Emergence Guardian
>> Here's how you can amplify 1000x the healing power of crystals