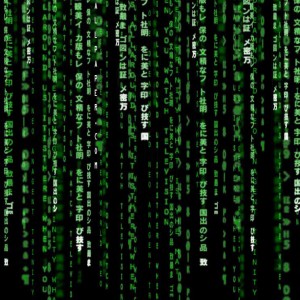 Back from CEO Space. What a week! So much to talk about, and huge progress. I went there chasing Cabal agents, and I found them. I neutralized 9 targets before going there, and only 2 of those were present in the room. There were 4 other targets that were better cloaked that I didn't detect ahead of time and found there. I found what I was looking for.
There was only 1 or 2 people in the room who knew what the Cabal or the Deep State is, and only 1 or 2 people who knew what the Hawkins Scale is, so when it comes to the energy work I'm doing, we're talking about pre-kindlegarden level. Only 2 people in the room I'd even consider taking as clients if they'd hire and pay me so not much point in pitching my business. I was there looking for a team member to join a project to bring suppressed technologies into the market and I got the message "not here not now" so I stopped asking for that. The project also isn't ready for funding so I'm making connections but no point in looking for funding. I really wasn't there to work on my business. I was there to work on the club and hunt Cabal agents while using the project of suppressed technologies as a bait. When I say I want to bring those suppressed technologies to the market, it goes way above most people's heads. A few will get it and won't react differently from other projects. Cabal agents, however, have strong facial reactions. I said that to a security attorney teaching there, his face straightened up, his eyes popped out and he went babbling about how he "protects" projects like that. BUSTED. Another member also showed similar but more subtle reactions, confirming my diagnosis. They're the only ones showing such reactions to "trigger words". Their energy fields are locked and sealed. How does it show up physically? They tighten up their legs, become more quiet, and lose all their power of influence and creation — before it all comes crashing down.
Analysis of the situation. Orlando had a vibration of -513 and went up to -308. Disney World had a vibration of 20 and went up to 40. Below Disney World, the vibration was -93 trillion. The hotel had a vibration of -812 and went up to -508. The vibration of CEO Space:
– First time I went: 408 (space of love)
– 2 forums ago: 8 (completely boxed)
– 1 forum ago: 32 (after I started working on it, largest forum in 5 years)
– this forum: 28 on the first day, 108 on the last day
– the new hotel they're moving to in Tampa Bay has a vibration of 510, which will be a lot more conductive for growth
First day I went to Disney Spring next to Disney World. The energy was so crushingly heavy that it was hard to breathe. Looking under Disney World, there was a huge octopus wrapping small tentacles around everybody. I made some grilled octopus and it is 99.97% gone. I've been working on the hotel, area and club for months to prepare for this. This is also the main hub of child trafficking although I don't know the details. What I picked up is that this environment is ideal for abductions. The Cabal can abduct children while they're ensnared in this web, and following the protocols, they bring them back through time to where they took them and wipe their memories. It's definitely an abductions hub and a mind-control hub, and I'm not sure about the child trafficking networks. Most of it is dismantled. Oh, and there was the shooting in Vegas the very day I moved there. There is a strong link between Vegas and Orlando so both needed to be worked at once.
During the first days, the psychotherapist in the faculty came to sit next to me, told me my aura was the wrong color, that I'd get nothing out of here with this energy, and before leaving, he placed his hand on my spine and skull and said "the problem is right there" while placing an energetic construct to lock my head and spine. Bad idea. I spoke about this with another lady doing healing and she said he did the same to her the first time she came a year ago. This is the guy who suggested to move the forum from Vegas to here as he had been hosting events here for years. He brought the club into a mind-control hub. Additionally, he's organizing another event right after and is inviting CEO Space members for free, and he's bringing everybody to Disney World on the last day. Connect the dots. He's doing social engineering to maintain the hypnotic grid in place.
Infiltration analysis. CEO Space has been mostly infiltrated by the Skull & Bones society. They send their senior members to infiltrate the faculty of teachers, and their junior members to study, build their businesses, and report on what they hear, by mixing with the other students. 9 targets neutralized before going, 2 who were present, and 4 others neutralized on the spot. After coming back, we've been working on Skull & Bones more directly. Their power structure has 4 layers, the 2 lower layers being linked to the Inner Earth. They're now 99.98% disintegrated as a whole. They tried to recover by using time travel, and I dispatched some Time Guardians. Trying to modify reality through time travels is an offense punishable by death because it creates time fragmentation that affects the whole Universe. What's left of Skull & Bones, we can expect their physical power structures to crumble and disintegrate within the next 6 months, as there's nothing left of them in the energetic plane, and their presence has been removed from all timelines.
Surprisingly enough, the other secret society The Brotherhood and Freemasonry are still mostly unaffected. I thought they were all working together, but apparently they're completely separate groups backed by different Inner Earth civilizations. There's more work to do on Freemasonry first (16 energetic layers), then The Brotherhood (6 layers). We must start removing the deeper layers and finish up with the surface layers that are integrated into our society.
In Orlando, everybody had 2 strong implants planted into the back of their pineal gland. There was strong focus in shutting down any intuitive perceptions so they don't see the matrix. This gave me a whole new understanding and definition of what it means to live plugged in the matrix.
Basically, CEO Space has been boxed pretty well. The club is only a shadow of what it used to be. The hypnotic container has now been broken. With the new hotel having a vibration of 510 (500 rooms around a gulf course with 6 heated pools and kitchens in the rooms), I should be able to bring the vibration up to 600 within 2 years.
What's also interesting is that people didn't know how to relate with my energy at all, especially the top guys in coaching and personal growth. The guy who purchased Millionaire Mind Academy avoided talking to me and when I sat at his meal table to talk about our businesses, he skipped my turn altogether. Another guy who does soul work didn't know how to relate, and when I sat at his circle for an activity, his energy field popped like a balloon and he left the room. The dynamics over there were absolutely fascinating.
Skull & Bones is gone. Disney World mind-control grid is broken. CEO Space is freed from infiltration. The hypnotic grid nation-wide was 45% broken. Last night I've torn it apart like a sheet of paper. Hypnotic grid now 99.97% broken.
I'm expecting huge cascading changes to unfold throughout the business world and throughout the country. Huge progresses, now I need some rest. This has been a huge win. The psychotherapist was wrong. I found exactly what I was looking for: him.
I'll give time for the energy to adapt and settle, and next time I'll go to CEO Space with a team of scientists, once the space is safe enough.
Etienne Charland, Emergence Guardian
>> Here's how you can amplify 1000x the healing power of crystals