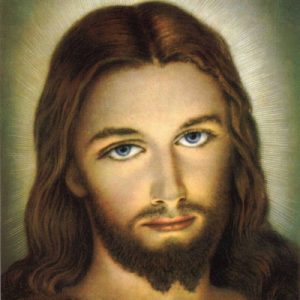 Someone was asking me whether would come back to save us. For Christmas, I thought it would be a good time to delve into this topic. Things have progressed and revealed themselves so fast that I did not have time to publish consolidated updates on topics.
First, there are tons of powerful healers out there, and almost nobody listens to them. Are you asking for yet another person to do great healing work while claiming to be Jesus? There are already hundreds of people claiming to be Jesus.
Second, let's look at the soul composition of Jesus. He's a composite soul incarnation: 55% Krishna/Buddha, 32% Atman and 13% Sophia. I share soul with the 32% Atman part of him. It's probably Jesus' shadow that I share. Atman created the Dracos. My soul fragment had been created with the sole purpose of going after Atman, which we succeeded in 2016.
I talked about the whole Sophianic situation in the last article as being the greatest threat we face. She used to be 12% of everyone's subconscious, and it's reflected here.
Jesus was doing great work through his Krishna essence. He was however completely surrounded by Sophia, Thoth and Atman. He's born of a Sophia incarnation, had a Sophia oracle as his bride, had Atman shadow in him, Thoth had full control of Jerusalem and Thoth replaced him when he "resurrected" to "correct" his teachings.
I do have limited access to Jesus' memories via our shared soul essence. I can access vague memories of his life, but not of his resurrection at all. I asked Buddha whether he could access memories of his resurrection and he said no.
Let's add the issue of the Pleiadians into the mix. The Pleiadians had set up Earth as a human farm. They've been involved in Earth affairs ever since Earth was seeded and they particularly involved themselves with religions. They even cleared the dinosaurs to set up the farm. If you want to farm a human planet, you need a few things.
1. Provide beliefs, values and technologies that support growth without getting out of control
2. Satisfy religious needs while centralizing faith under global structures
3. Promote the Love & Light philosophy so that they are docile and leave the puppet masters do their work
4. Promote the victim/savior mindset, so that we always rely on our master farmers to save us
Doesn't the Jesus story perfectly satisfy those needs? The Pleiadians made Mary pregnant and organized the whole thing. It was a big PR campaign.
Trump was also working for the Pleiadians; until we eliminated them. Not sure who he works for now. Trump also satisfied a lot of those farming needs.
So basically, Jesus' powers were supported by the Pleiadians and Pistis Sophia. 35% of his powers were his Krishna essence and 65% came from the master farmers.
It would be safe to assume that the Pleiadians were also involved in the way the Bible was written.
Knowing all this, I believe that the Second Coming of Jesus was another big PR campaign that the Pleiadians were planning. Considering that the Pleiadians have been eliminated, that won't happen. Still, they tell you to sit tight and wait while help is coming (or while we supposedly already won).
At the same time, many of the most powerful souls of the Multiverse are incarnated here on Earth and working day in and day out to solve the situation.
We may very well have to save ourselves. The elite crew is on the ground. That people aren't paying attention or get misled by false prophets is a whole other story.
Merry Christmas from the Hanuman crew!
Accuracy check: 98.8% (Measure it yourself)
Etienne Charland, Emergence Guardian
>> Here's how you can amplify 1000x the healing power of crystals