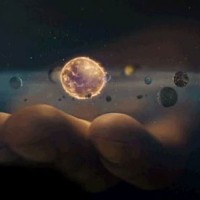 It recently came to my attention that Gaia, and a few of my clients, are part of what's called the Norse Gods. It's a topic that is bringing up a lot of heat throughout the Galactic Federation and I'm being told to write about it. If you have additional intel on the topic, please let me know in the comments or write to me privately if it is too sensitive.
Who are the Norse Gods? They were the highest-level guardians of the Theta Universe, some of whom came from the 8th Universe above us. They are depicted in the Norse mythology, and in the movies about Thor, Loke and Asgard. One friend wielding a psychic hammer who destroys bad stuff faster than I could ever do, is definitely a Norse. Loke is one who turned to the dark side. We recently found him trapped inside a Saturn Cube we destroyed; then sealed him up again.
In the book The History of the Universe, I mention there were 3 starships that came from the Theta Universe. One is Atman's ship. One is Buddha and the Empress of Orion. The third ship was the Norse who came to pursue Atman and the Arch-Demons.
Now here's the current situation. We've eliminated the Dracos. We've eliminated the Arch-Demons. We've eliminated Atman. We've eliminated the Cyborgs. We've eliminated the Archons. The Theta Universe had to be frozen again because it's still completely infested by Dracos and Arch-Demons and really bad stuff was leaking into our Universe. The …Read More