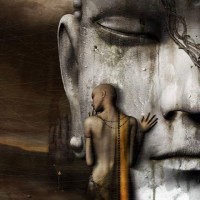 I've been working 2 years on Dark Sophia. I'm getting tired of working on the same damn thing day in and day out. I think we're getting near the end.
If you haven't seen the movie Doctor Strange in the Multiverse of Madness, go see it. It clearly explains what Dark Sophia is, and why we lost so many lightworkers. That movie was way above my expectations. It shows a lot of dark arts including mind-control, timeline-control and many others. The frequency battle at the end is just phenomenal. In particular, Dream Walking is what has been causing us so many problems with my daughter. The dark witch can crawl into the consciousness of all her other fragments during the night, to the point where the line gets very blurry between the Light Sophia and the Dark Sophia.
Except that it talks about parallel timelines but not the actual Multiverse, Ultraverse of Megaverse. Take all the action with the witch, add Thoth and the Ultraverse into it — there you got a real movie! Perhaps they'll make up for it in the next movie.
Yesterday, we did really huge progress, and that may very well be the nail in the coffin for Dark Sophia. There is still a lot of work to do, so I'm putting the information out there and am calling for all the support.
Dark Sophia is only a very tiny fraction of a very tiny fraction of what it used to be. Still — that very tiny fraction remains …Read More