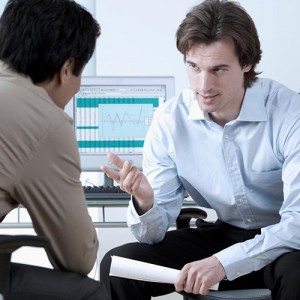 Wow, I got lots of questions regarding the Year of Enlightenment group program. Many of them resolved about "is 1-on-1 coaching best for me, or would group coaching do" and "what's the difference between working 1-on-1 and in group?" Let me answer these questions so that you know which action step is more appropriate for you.
First, 1-on-1 coaching is designed to have precise and fast results. The great thing about it is that it is very specific, and we use your goal to leverage the whole transformation process instead of just doing general healing without focus. We may only cover 0.5% of the knowledge, but you'll have the very specific parts you need to unblock what is most holding you back.
Consider this. Out of all the people I coached 1-on-1, there is not a single client who has not achieved their main objective of internal transformation within 3 coaching sessions, and it is often resolved in 2 sessions. There are, however, clients who bumped into value conflicts and backed out of the process without completing their sessions.
Looking back at all the clients I have coached so far, the results fall into these 3 categories:
1. Some bumped into value conflicts and backed out
2. Some integrated what I taught them into their current habits and practice and got really great results
3. Some fully embraced and applied what I taught them and got truly miraculous results
Since I am fully committed to your transformation, I am looking for ways to get less people to back out and more people to experience true miracles. However, certain beliefs, habits, value conflicts and fake layers of self-identity get in the way. The Force of Life Monthly Training is designed to address this and prepare the ground for deeper transformation, for free.
Now, the group program Year of Enlightenment provides tremendous value at a fraction of the cost. The great thing about the group program is that it is generic. While 1-on-1 coaching requires a strong goal and a strong sense of urgency, not everybody has that urgency of solving specific problems. The group program allows covering much more content to develop yourself on all levels: physically, emotionally, spiritually, relationally and financially. The main factor that will determine your results is the degree to which you integrate and apply the various principles and techniques into your life. I often hear people saying "This technique definitely works, I got ridiculous results from it! But I haven't done it recently." On top of covering much more content, the group program will provide you the support to really integrate and apply the knowledge and techniques for a longer period of time.
So to sum it up, 1-on-1 coaching is great because it is very specific and works 100% of the time (as long as you follow-up on all 3 sessions). Group coaching is great because it covers much more content and provides more support.
To be part of the Year of Enlightenment small group program which starts in January and lasts the whole year, click here to send a first payment of $297 which will then be followed by 11 payments of $197. If you had an Energy Tune-Up recently, you can use coupon code "credit100" to skip that part. There are only 10 spots left so don't wait.
If you feel 1-on-1 coaching is more appropriate for you, we have to speak on the phone first to get crystal clear on your objective and to see whether this is a good fit. Click here to schedule your strategy session. I would then recommend you BOTH 1-on-1 coaching + group coaching, as this is a unique opportunity where you'll get tremendous more value at a small extra cost. I'm giving a $500 discount for taking both programs together. This option also allows spreading the 1-on-1 coaching fees over the full year, while otherwise it is usually all paid up-front. Working 1-on-1 while being in the group program will allow you to get much more knowledge and get much more advanced into this science, and we'll then cover different concepts and dig even deeper during the 1-on-1 calls. It really wouldn't make much sense to pass on this opportunity.
If you got miraculous results and think you got it all covered, you really don't know what you don't know. I only covered about 1% of the true transformational power and this was just the tip of the iceberg.
Use this link to reserve your spot for the Year of Enlightenment group program. To work 1-on-1, use this link to schedule your strategy session. Your initial payment to reserve your spot for the group program can then be transferred towards the "pay in full" option or towards doing the combined program.
I also realize there are several basic components of the energy healing training and I rarely if ever mention them publicly. In the next article, I'll explain some of the most important basic components to master to transform your experience of reality.
Etienne Charland, Emergence Guardian
>> Here's how you can amplify 1000x the healing power of crystals