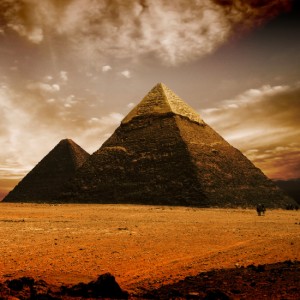 This is Metatron, I am requesting Etienne to send out this message. We are at the dawn of a new age, and about to go through the greatest transition this planet has ever been through. The signs are everywhere around, yet most will keep closing their eyes until they have water up to their knees. This is a final warning.
Etienne and many other spiritual leaders who have been protecting the planet and the population have been instructed to stop trying to preserve life anymore. It has been decided by Source that the best timeline in the long run is for a deep cleansing of the planet that will reduce the population by a third. Any attempts by energy workers to block this process from unfolding will be neutralized to avoid causing even more damage. This planet needs a rebirth. Two thirds will have a spiritual rebirth, and one third will have a physical rebirth.
We call upon all lightworkers to focus on what they want to create, and to stop trying to fight against what needs to happen. This is a life or death situation, and many energy workers will perish within the next 10 years because they are working with the demons and pretending to be something else. We're talking about half of all energy workers in the USA that may perish within 10 years.
The great turmoil is about to begin. Many got shaken up by the warning signs, yet still few got the message. Here we will spell it out loud and clear:
THE WORLD YOU LIVE IN IS A HOUSE OF CARDS OF ILLUSIONS, AND AS A NEW DIVINE REALITY IS ASSERTING ITSELF, YOU MUST STOP TO TRY TO IMPROVE THAT HOUSE OF CARDS, AND INSTEAD START CREATING SOMETHING TO REPLACE IT. YOU MUST LET GO OF ALL FEARS AND BAGGAGE AROUND POWER AND MONEY, AS YOU WILL REQUIRE THEM TO STEP UP TO THE TASKS AHEAD.
As for the Deep State, the war is over. We will no longer fight against them. Hollywood is collapsing into scandals of pedophilia. The Deep State no longer has any agent within the Federal Reserve. The crackdown in Saudi Arabia completely neutralized the Deep State's influence in the region. Etienne's job is done and he is withdrawing his energy from the global scene. He will no longer target Deep State agents as long as they stay out of his way — and for those who do harass, he's instructed to shoot them down strongly to dissuade others.
The problem remains that we have nothing to replace the collapsing system, so there's nothing to gain in destroying them further. They will disappear at the pace of which the people (YOU) step up to create an alternative reality, first energetically within your mind, then through small actions that expand that new reality and cause ripple effects, and then it will take manifestation into the physical world as new global power structures. You remain the most critical element as global structures can only reflect the will of the population. Yes it is often hard to accept, but the population is fully responsible for what is currently happening.
Etienne and other spiritual leaders are thus instructed to stop trying to save people from themselves, to withdraw from the global scene, and to instead focus on creating a new reality for themselves, and then invite others to join that new reality. Very strong defensive structures are in place to protect all those who align with the Light, so that is not something to worry about.
We are following exactly what has been described in the Bible thousands of years ago, and it states very clearly: NOT ONE PERSON WHO CALLS UPON GOD WILL PERISH.
Etienne doesn't talk too much about the services he provide, but he does provide one-on-one coaching for those who need help, and who are ready to be helped. You can apply here to have a complimentary conversation with him here.
We also request Etienne to setup the new website to resume bi-weekly channelings from me and the Federation of Light as soon as possible.
Finally, we also request Etienne to do everything he can to break the "freebie" mentality that leads nowhere.
This is all for now, Metatron, Senior of the Archangels.
Accuracy check: 98.4%
Channeling accuracy: 93.8%
Here's how to measure it yourself
Etienne Charland, Emergence Guardian
>> Here's how you can amplify 1000x the healing power of crystals