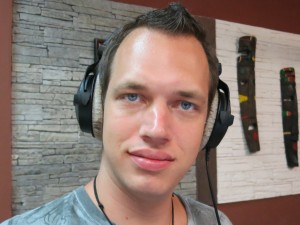 To celebrate the end of the year and kick-start the holidays, I'm going to host a FREE Live Conference called: How YOU Can Thrive In a Context of Planetary Transition.
It will be held on Saturday December 27th at Noon Pacific Time, 3pm Eastern Time and 9pm Central Europe Time. Make sure to attend live as this is an interactive training and you will get to participate and ask questions.
I've been working with a group of people throughout the year in the Year of Enlightenment program, and although they have all made HUGE progresses in their lives, I'm hearing several deeper sensitive questions from them and also from various other people. So I'm going to do something special. I'm going to directly address some of the deepest and most sensitive questions in regards to your life in this planetary transition we're going through.
You will learn:
– What is currently happening around the world
– What to expect for the years to come
– How to make money with your soul's purpose
– How to energetically protect yourself
– How to deal with the fast pace of transformation
– How to bypass your resistances to live the lifestyle you truly want
– How to THRIVE in the middle of chaos
Join the LIVE Conference Here >>
And by the way, we might be entering a period of deeper chaos, which means the planetary transition will accelerate pace. Did you know that the oil price has been dropping from over $100 to $55.93, and that the Canadian and Mexican currencies are also falling like crazy right now? Last time this happened was in 2008. It's very hard to predict what will happen in the next 2 months but there will be chaos ahead. The only thing that is stable is gold.
I'm very excited about everything that is happening because for me, things are going better than ever. I'm also sharing this with you so that you can understand the context of what is currently happening to benefit from it instead of being taken by surprise. In this call, I will show you how you can thrive in this period of transition.
I will just give you a hint: chaos makes creation through the mind even more powerful.
Join us on the LIVE Conference and prepare yourself to thrive in 2015! (this is definitely not a time to shrink and hide out)
Join the LIVE Conference Here >>
Etienne Charland, Emergence Guardian
>> Here's how you can amplify 1000x the healing power of crystals