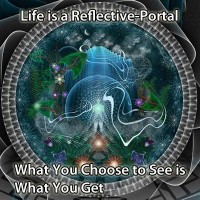 Message from the Federation of Light:
"Due to the limited paradigms the disclosure and spiritual movements have settled into, it has brought us this far but won't bring us any further.
A disruption of current communication networks is required to give space for something new. As such, increased Internet censorship is going to lead to increased telepathic communication.
Most people already receive telepathic communications but don't trust it. What would happen if you could rely more on that inner guidance than on what Google, Facebook, YouTube or even your eyes feed you? You would learn to listen and trust that inner awareness and inner communication.
Furthermore, this telepathic network of communication allows for much more fluid, much faster, and much more accurate transmission of information and intentions. It also bypasses It also bypasses collective aggregates where groups settle into, and gives more space for individual thoughts and rational thinking.
It is the way to go."