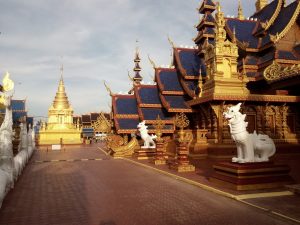 Leaving from Chiang Mai, visiting Chae Son, Lampang, Ngao, Phrae, Uttaradit, Sikirit Dam, back to Uttaradit, Sukhothai, and back to Chiang Mai.
I'm just back form my road trip in Northern Thailand, and it has been stunningly beautiful. I posted the pictures on Instagram @etiennecharland (pictures of July 2019). Many of the places had no tourists at all, and even less foreigners, and it has overall been extremely inexpensive. It took a bit of planning, and now that this route has been planned and set, I wanted to share it. I would call this a 12-day pilgrimage into the Kingdom of Siam.
To be honest, I hadn't traveled like this for a long time. I used to have Let's Go travel books, but it's bulky to carry and they don't update it anymore so it's outdated. Lonely Planet is still updated but to me it more feels like an index of hotels and restaurants, and doesn't say so much about what to do or where to go, especially the non-commercial places. Trip Advisor also isn't great at listing non-commercial places but it does have a list of top attractions. In looking for a solution to plan travels, I came up with this strategy.
How to plan: first, I looked on TripAdvisor for the top places to go in each province. Then, I checked those spots on the map with Google Maps, drew a line to visit them in sequence, and looked on the map for anything else of interest along the road. Note: you need a computer to view places of interests, the cellphone screen is too small to show you the hot spots. Is there a better way to filter Google Maps to show all locations with at least 10 or 20 reviews? I had to zoom it just right but missed a few spots in my planning. Once the path is set, then I can cut it in days and plan hotels along the route. I would plan about 2-3h max of road per day to keep it at a relax pace, with stops every 30min to 1h max. No need to rush. Then I can plan hostels in the areas where I want to rest. I use Booking.com to view locations in cities, and Google Maps in remote areas that aren't listed. You often get lower price by not booking as they have to pay heavy fees to these websites, so you can just show up unless you're in the high season. For restaurants, you don't need TripAdvisor nor guide books. Just ask the hotel staff for a good restaurant and you won't be disappointed. As for what to do within the cities, I'm still unsure how to best plan that. Note: Google Maps reports some hotels that aren't hotels at all, make sure it has several reviews.
I met two foreigners along the way. One at Mae Moh botanic garden who plans in the same way using Trip Advisor and Google Maps, and one in Uttaradit who drove from Bangkok looking for places without airports. Then Sukhothai is full of Europeans.
How to go: I'd recommend a 150cc+ motorbike or a jeep, as there's a lot of steep mountains and some dirt roads. A car is possible but may overheat. Smaller motorbike may work but you'll climb those mountains at a gruelingly slow pace and push the bike to its limits. I went with a Honda CBR 250 and did a whole check-up before leaving. After coming back, the chain was very dry and the cooling liquid was almost empty. Travel cost was about $1.80 per hour. You may not be able to bring a week's worth of clothes for 2 people in a motorbike so I'd say a motorbike for 1 person or a jeep for 2 or more people.
Cost:
– Hotel: on average 500 baht per night (~$16)
– Vehicle: 125cc bike about 250 per day but can negotiate for 2 weeks. Not sure about cost of bigger bike or jeep, maybe 500 or 0 if you already have it (or go with a local who has a jeep)
– Gas: for a Honda CBR 250, $1.80 per hour, maybe 100-150 baht per day? Jeep would be more but you'd split costs.
– Entrance fees: I paid 3 national park entrance fees (200 each for foreigners, half-price if on student visa), and a few museums in Phrae (100 baht total), and that's pretty much it. All other places had no entrance fees.
– Food: 300 baht per day. It would be hard to eat for more than that, especially in small villages with no restaurants catered for foreigners or rich people.
– Shopping: there's really not much to shop along the road. I spent 400 baht on indigo clothes in Phrae and 25 baht for a half-kilo of iron ore of the highest quality that used to be reserved for crafting swords for kings only.
Total: If you already have a vehicle, you're at 1000 per day ($32). Then you split costs if traveling with another person. If you want to do on a higher budget, you can get a nicer vehicle, and stay in nicer hotels in the cities. You won't find hotels for much more than 500 per day in the villages. It's hard to over-budget this.
You need a cellphone with data plan. You won't get anywhere without a GPS. When you ass-ume, you make an ass of yourself. Never assume anything, especially not that you're on the right road. When in doubt, check the GPS; otherwise, also check regularly. You don't want to be lost 1h off-track in the middle of nowhere. Always keep a close eye on your cellphone battery and vehicle gasoline; you're screwed if either goes down. Sometimes you have long stretches without gas stations. You "may" find gasoline in bottles in some villages but it will be a lot more expensive (40 instead of 28 per liter). Also note that injection engines gains no benefit from 95 gasoline if its computer is programmed for 91, it would only result in unburnt gas being thrown out. CBR 150 is carburetor and benefits from better gas; CBR 250 is injection and sees no gain whatsoever.
There are plenty of car accidents in Thailand, and this trip doesn't go without risks. A travel insurance is highly recommended. Although Thailand is otherwise very safe. It's a Buddhist country and you won't get robbed by locals.
This is a trip for experienced travelers, so you should know how to pack, what to bring, thinking of the sun, rain, insects, etc. You'll wash your clothes once half-way. Bring enough cash for the whole trip so you don't need to worry about ATMs.
Enough with the logistics, let's hit the road. Leaving from Chiang Mai.
Day 1:
1. Teen Tok Royal Project (1h15), great stop for lunch or for a drink
2. Mae Kampong Waterfall (15min), gorgeous little town with surprisingly lots of tourists
3. Kew Fin Viewpoint (6min), from here you'll see neither traffic nor gas station until arriving at the national park. No cellphone signal either, put it in airplane mode to save battery.
4. Chae Son National Park (42min), great hot springs to take a bath. There's also a waterfall further up where locals take baths and you could walk all day in gorgeous trails.
5. Chaeo Son Resort (4min), 2km outside the national park. I got there and there was literally nobody, eventually woke her up with my bike's horn. She sees about 3 people per week in the low season so I had the whole place for myself, with rice fields behind, gorgeous for a walk in the morning. Still no cellphone signal. Food in town 3km further down.

Day 2-3:
1. Wat Chaloem Phra Kiat (32min), absolutely gorgeous temple on mountain peak
2. Lampang (1h15)
3. Hotel, I chose Ban Mae Boonthong (590 baht) for 2 nights
– Wat Phra That (20min)
– Resto Khao Soi Islam
– Bars and clubs are full every day of the week, with no foreigner in sight

Day 4:
1. Mae Moh Power Plant (47min)
2. Mae Moh Botanic Garden (10min)
3. Viewpoint on Google Maps (10min), then Google can really screw you up to reach the highway from here.
4. Chao Por Pratu Shrine (30min), doing a u-turn to park in the shrine would waste you half an hour, just park on the road. Shrine doesn't have too much, but the rock paintings on the cliff next to it is easy to miss and definitely worth it, 30m trek to visit.
5. Saimork Resort (18min), 500 baht.

Day 5: several options, long day
1. Wat Chong Kham Phra Aramluang (4min)
2. Tham Pha Thai National Park (10min), optional, only in summer otherwise there's no light going into the cave, 1h walk to get there so you need to plan about 3h.
3. Lampang Emerald Pool (39min), 5km on dirt roads and hard to find, but totally worth it. Place is under heavy construction and will have a better road soon.
4. Mae Kae Waterfalls (1h to go), optional, 16km on rocky dirt road and then you need to come back. Don't try this with a car, nor when it's rainy. Motorbike or jeep is fine.
5. Ngao river bridge (32min from Emerald Pool)
6. Set GPS to Phra That Phra Lor, take North route passing along the national park (58min). Nice mountain road with no traffic, just a few potholes and buffalo poops to watch out for. There's a viewpoint 10km off the road (and then 15min walk, worth the view), and some rapids just 4km off the road (didn't go, long day already and got some rain). It's OK if you arrive late.
7. Find a hotel in the small town near that temple, there's a place marked "Homestay" in Google Maps, very basic, but for 350, you get air conditioning and a fridge.

Day 6:
1. Phra That Phra Lor (6min)
2. Pha Nang Khoi Cave (33min), stunningly gorgeous and there was nobody in sight, met the person working there half-way through the cave and she gave me her flashlight. No entrance fee.
3. Phae Muang Phi (29min)
4. Phrae (19min), I chose B2 Phrae Boutique because could get great discount booking online, paid 510 baht. Book 2 nights. Wash your clothes.

Day 7:
1. Wat Phra That Choe Hae (14min)
2. Wat Phra That Doi Leng (8min)
3. Back to Phrae
– Wat Pong Sunan
– Khum Chao Luang
– Free Thai Museum

Day 8: Save your cellphone battery! Use Airplane + Power Saver modes. You can't recharge at camping. Furthest point of this trip.
1. Wat Phra That Suthon Mongkhon (26min)
2. Bo Lek Nam Phi (1h08), mine of top-quality iron that was reserved for kings
3. Sirikit Dam (57min)
4. Camping (23min), 100 or 200 entrance fee, 150 to rent tent, 30 for sleeping bag, and he'll set it all up for you. Gorgeous view by the lake!! I was the first person of the week to come camping and he told me to make a fire camp, pointing to piles of dry wood. Insect repellent (and shower) will come in handy.

Day 9:
1. Wat Pha Tao (21min), temple isn't much, but cross the wooden bridge and the river is a great place for a bath with fresh clean water!
2. Mae Phun Waterfall (1h07), got better waterfalls in Chiang Mai but the road is nice, with durian gardens in the road next to the waterfall. You'll never see so much durian in your whole life!
3. Uttaradit (23min), I chose K2 Living Uttaradit, 450 per night on-site.

Day 10:
1. Dab Hak Monument (3min)
2. Wat Phra Thaen Si La At (15min), plus another nice temple on the way
3. Golden Clothing Sathon Museum (26min)
4. Si Satchanalai Historical Park (15min)
5. Sukothai (1h04), get there for the sunset
Tons of hotels and resorts, ask locals for recommendations for a specific price. I was told Sukothai Treasure Resort was the best (2000 per night) but had something very good for 500 close to it.

Day 11: somehow it wasn't on my original plan but met 1 foreigner in Uttaradit who told me I *had* to come here and it was nearby.
1. Rent a bicycle to visit the ruins and city of Sukhothai (30 baht)
2. Wat Phiphat Mongkhon (49min)
3. You have 2 options. Sleep at Bantung Resort near the temple (but then you have 4h drive the next day plus many stops), or drive 1h to make it to the truck stop at the highway (there are several hotels, drive around and try to find one that won't be too noisy).
4. When driving up towards Chiang Mai, take the small road by the lake at the curve
5. This valley between 2 national parks has a low vibration, I believe it has an inward vortex stirring up a lot of inner shadow. I call it the Valley of the Shadow. Google Maps will tell you there's a safe place to stay in the middle but it's a lie, you may have to drive at night another 30 min to the highway.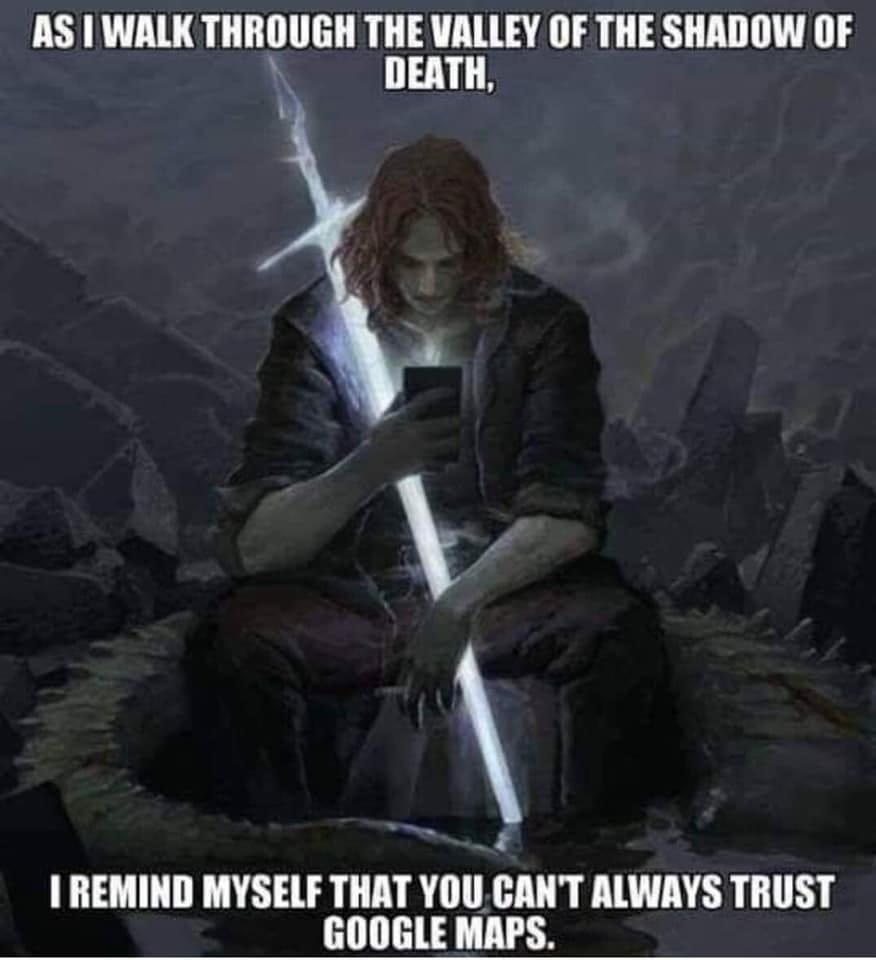 Day 12: back to Chiang Mai, take the mountain road, not the highway. Even if you missed the view before the highway at night, this segment of road is absolutely gorgeous.
1. Khruba Sri Wichai Monument (1h08 from highway)
2. Three Kruba Monument (21min)
3. Wat Phra Putthabat Pha Nam (7min)
4. Tham Luang Pha Wiang (46min), then 100m walk to the cave entrance, gorgeous and long deep cave. Only have 1 sign saying "cave turn right" before the road, and nothing on the road itself. Had a hard time just finding it back on Google Maps.
5. Ban Hong District Clock Tower (16min)
6. Back to Chiang Mai, Wat Intharawat (55min)
7. Maybe another 15min to go home.
That's a hell of a trip. Many locals recommended me to go to Nan province which I somehow managed to avoid, they said it was a lot more gorgeous. All traffic in and out of Nan passes through Phrae highway. Met some French people in Sukhothai with a good travel book about Thailand; there's no mention of Nan in there. When I look in Google Maps, there's a Northern route from Chiang Mai to Nan passing in-between 3 national parks in 5h14, that's very reasonable. Then can I cross over to the Laos side with my motorbike? That would be for another trip.
Etienne Charland, Emergence Guardian
>> Here's how you can amplify 1000x the healing power of crystals