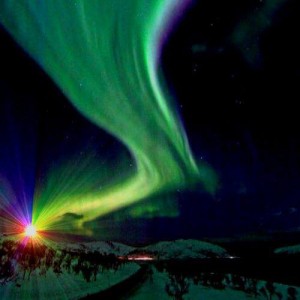 First of all, I re-uploaded the 2 last videos on Rumble: Boost Meditation and The Freedom Convoy Is a Juggernaut.
Second, I really have to ask the question. With all the consciousness work many are doing, why are we down to a point where we rely on truckers to come in and save the day? And other organizers that have absolutely nothing to do with anything spiritual.
Third, it's not a complaint or anything, but an observation. Hundreds of thousands of people are fighting back for their freedom. Tons of people publish videos daily and easily get 5K views, or anywhere from 1K to 500K views. After fighting this war for over 10 years, I published 2 of the most important and relevant videos ever, mail them out to over 2000 people, and all I get is 250 views at best. Why?
These 2 things say a lot about the state of consciousness of our population, and numbers don't lie. Only 250 people WORLDWIDE are ready to hear the truth and address the situation at the highest level!?? Out of that, perhaps a dozen will take action. As I said in the video, if a dozen people put it into action, then we're in business. But still.
First question I want to look into. Where have the personal growth influencers, spiritual healers/leaders and coaches been for the past 2 years?
When I tune into it, coaches have been 99% focused on clients and money, completely disregarding the situation in the world. Across the board, that's what I'm feeling from the personal growth industry. Everyone kept onto their respective routine and failed to address the situation. Resigned into passivity, and hoping it's going to go away of its own.
I asked about it on Facebook. Some blamed it on education (that's what this whole personal growth industry is for!), some blamed it on the World Economic Forum (expecting a solution from the enemy!??), some say that by endlessly working on themselves, it's going to fix the world, and many are making excuses. A minority of healers are taking a supportive role to help the truckers; but aren't leading the way.
What about the "mammoths" of personal growth, those who influence the influencers, where have they been the past 2 years, and where are they now? They just kept on doing business as usual, without addressing the situation. They held onto their routines, held onto limited truths, and failed to lead the people in the right direction. They're holding the limited truths paradigms together.
So I asked the question. What would it take for more than 250 people worldwide to be able to listen and deal with the truth? The answer that came back is that a generation of personal growth mammoths need to pass away. It's already happening. Berny Dorhmann passed away last year, and Bob Proctor just passed away when the convoy started. We'll see more of this.
You see… there's too much certainty in the coaching industry for new truths to emerge. Coaches HATE what I say, because it makes them feel inferior, it makes them feel like they don't know anything. I've been criticized for that at a spiritual retreat in the past. The author of Think & Grow Rich: 3 Feet From Gold also heavily criticized me directly for that too. There will be no change until there is more uncertainty in the industry. Uncertainty means flexibility and gives space for growth and evolution. Not linear growth, but shifting the fundamental paradigm.
A few personal growth mammoths already passed away, and the collective field will be ready to shift once 8 more mega-influencers of influencers pass away.It's going to happen within the next 6 months.
Meanwhile, it's the truckers, some organizers, the supporters, and a few Guardians, with the personal growth billion-dollar industry nowhere in sight.
We're seeing signs of victory, with several provinces and countries dropping mandates. We should not let our guard down. I'm also seeing many non-humans and A.I. Prophets praising the truckers and joining them, infiltrating the movement. Elon Musk to start with. What is their next move?
As for Thoth, yesterday, he represented 12.6% of our Ultraverse. Everybody was interacting with a clone of Thoth, nobody is even touching the real one. I looked for clone factories, and found 15 entire Multiverses. We collapsed them. There now remains 230 of 8746 Multiverses in our Ultraverse (2.6%). Today, Thoth represents 4.3% of our Ultraverse. I really can't see this lasting much longer, but it's also far from over.
Although we're seeing huge signs of progress, it's not the time to put our guards down, and we need to plan for their next moves ahead, on all fronts. They won't go down so easily.
90% of the work is in the higher dimensions, and 10% is on the ground, and both are critically important. Those on the ground need protection. The last thing we want is for all the protest organizers to get replaced by non-humans. We need more than a dozen guardians to ensure the protection of those on the ground.
As for the matrix-style soul incubators I was talking about before, where vaccinated people have their soul trapped, and also those who took the test… there is 1.3% improvement, and it is now 6x more hidden. This is far from over.
There may be drastic shift in the medium-term and long-term timelines, I'll wait for the dust to settle before re-assessing the situation.
Etienne Charland, Emergence Guardian
>> Here's how you can amplify 1000x the healing power of crystals