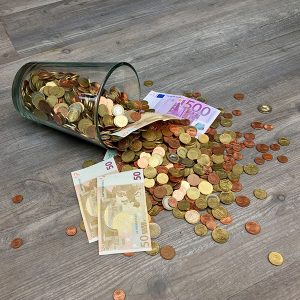 The new God & Money energy readings are proving to be popular for those wanting to improve their finances. I've been complementing the readings into a pretty extensive report. Compared to the Soul Alignment Reading, the God & Money Reading is more concrete and down-to-earth, whereas the Soul Alignment Reading is more abstract to go in depth to look at the shape of the soul and find core issues.
I've been adding many aspects to the God & Money Reading. I also added a few more elements to the Soul Alignment Reading: overall health of body, heart, mind, spirit and soul. Those additions make both profiles pretty extensive and precise for their respective angle and objective.
> Get your God & Money Reading here
My promise is that if you manage to score high in that reading, you will see wealth.
(raising on score on all those aspects is a whole other story though)
I'm also keeping an e-book up-to-date to explain the new energy profiles. You can read the e-book here, looking at Donald J. Trump as an example, with all the cracks and whistles.
To your success!
Etienne Charland, Emergence Guardian
>> Here's how you can amplify 1000x the healing power of crystals