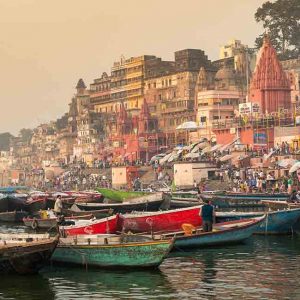 Several clients took my advice and contacted the monks of Varanasi in India, got 5 or 11 monks praying for them, and reported huge results right away. This partnership with the monks has already shifted the timelines. The timelines with 15% survival rate are gone, and we now mostly have timelines with 26-35% global survival rate, with considerably higher quality of life.
This partnership is benefiting everyone. They have an army of five hundred to a thousand monks at the temple to handle the load, located at Shri Kashi Vishwanath Temple, also known as Lord Shiva Temple.
Now, they say that they want to assign a group of 5 monks to meditate daily for my clients. Let's scrap that. Here's what it takes.
I've been trying to relaunch my business as Hanuman Institute, and this has been completely jammed for years. Maybe it's time to move forward with this.
Hanuman Institute is an ascension hub to provide the knowledge and services needed to guide through ascension. It is a container available in service to God, to be shaped into what God wants and needs.
We need 11 monks to meditate daily on Hanuman Institute and on those who are following this movement, to open a collective path towards ascension.
Instead of paying $200 to have 10 monks meditating for you one-time, you can donate what you want to have 11 monks meditating for you everyday. The more you give, the more you receive. Energies always work that way.
They say they want to do a meditation …Read More