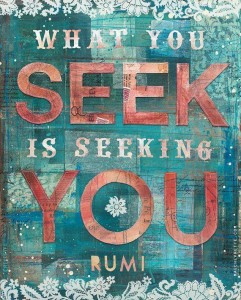 Have you watched the 4-part Clean Your Financial Mess video series yet?
Based on the feedback we've been getting, many people are getting huge breakthroughs from the first video alone, and the fourth video really hits the nail straight. You really have to watch that.
We're also just about to launch a more in-depth training to get your life and finances on-track, at a price that is extremely affordable. For fast-action takers, price will start at only $197 for the first 24 hours after launch (and price will go up from there).
We've been getting a lot of questions and comments about the videos and about the upcoming live training, so let's look at the most common questions.
Q: Won't focusing on the financial mess manifest more of it?
A: If this is not currently part of your reality, great. If it is, then avoiding to look at your financial problems hasn't been a very effective approach. If the approach of only focusing on the positive hasn't been working for you, then perhaps you have to look at a different approach. The definition of craziness is trying the same thing and expecting a different outcome. If a problem persists in your life, it means there is something about the problem that you don't yet understand, and that's where you have to look at.
Q: I don't like looking at negative stuff, it's painful.
A: I love looking at negative stuff, it gives me something to play with 🙂 Look at it this way. Anything that is not perfect in your life is a growth opportunity. Use it!
Q: How do I know if the Clean Your Financial Mess live training is for me?
A: Watch the 4-part free video series here. It talks about a very specific situation that doesn't concern most people. If it speaks to you, the full live training is for you. If it doesn't speak to you, the full live training isn't for you. It's that simple.
Q: What makes you qualified to help me with finances?
A: If you've been following me for a while, you might know that I've reached ridiculous levels of success in ALL areas of life EXCEPT finances (which aren't bad either at $6k per month), and there are specific reasons why the ridiculous success hasn't spread over into finances to the same extent. After studying several of the best money breakthrough products out there, I know that none of them solve the specific situations I've been facing, and I am the most experienced with the specific challenges that Millennials and also spiritual people are facing. I have purposefully placed myself in a position where my income is 100% dependent on my ability to help you, so my own income is totally irrelevant. What matters is my ability to understand your situation and help you get past your financial challenges. After recording the 3rd free video, I got a huge flow of new information coming in that brought this to a whole new level. The 4th video might be the most impactful video you have ever seen. My intent for the full live training is to tap into a larger intelligence to provide a greater level of breakthrough than anything I could provide on my own, so this is something we will be co-creating.
Q: When is the full live training starting?
A: My spiritual guides told me the first group call has to start on Friday April 25th, right before the solar eclipse of the 29th. We've been having technical problem setting up the shopping cart and I can't guarantee we'll be able to bill in US$ and offer a payment plan, but we're not slowing things down because of technical problems and we'll move forward anyway, with an alternative plan.
Click here to get the FREE 4-part video series Clean Your Financial Mess
Q: Anything else you're not saying?
A: I plan on rewiring the money energetic circuits in the planetary energy field to alter its flow.
Etienne Charland, Emergence Guardian
>> Here's how you can amplify 1000x the healing power of crystals