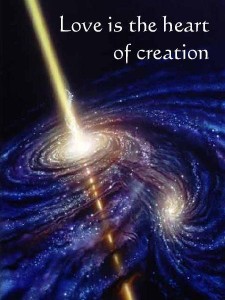 Events are unfolding at a blazingly fast pace. Tonight the Cabal is calling on the people to use black magic on Trump, and they're also performing black magic rituals on me, Alex Jones, David Wilcock, and a few other individuals. Then we're approaching a solar eclipse on the 26th that would under normal circumstances make every intent 61 times more powerful, but in this case your intents may become 100 or 200 times more powerful.
Regarding the black magic rituals being done tonight, here are some instructions from Metatron. Tonight will see a massive burst of etheric energy and a powerful manifestation of the truth of the state of the people. If you sit back and wait, you'll be adversely affected by it. You must take a pro-active stance to stand in love and truth. At the same time, this mass of etheric energy can be leveraged as it will amplify the intent of whatever is being created not just today but through the whole solar eclipse we're entering. It is very important to set your intent clear. You must focus on light, love, freedom and disclosure of truth, and steer away from any fear-based, control-based or security-based thinking. Tonight will be a massive collective initiation. You will soon see the effect of whatever intent you set — or lack to set.
If you're looking to take part of a group meditation and focused intent during the eclipse, this seems like a good one.
Etienne Charland, Emergence Guardian
>> Here's how you can amplify 1000x the healing power of crystals