Jacques Tombazian Alchemy Books & Meditations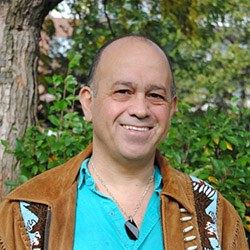 Jacques could heal cancer within half an hour and even regenerated a missing organ.
Jacques Tombazian was my Alchemy teacher for many years, until he passed away in August 2015. He went for an eye surgery in Taiwan that resulted in complications that led to his death. In truth, it happened at the peak of the war with the Dracos, as explained in my book The History of the Universe. During the operation, his defenses went down, and they got him. He's an immortal spirit. Call upon him and he'll be there to help you.
Unfortunately, nobody took over his work, his books dropped off the shelves, and his website disappeared. I finally decided to make his books and audio meditations publicly available. Many people definitely need it in these difficult times!
Start with this book (which he published 2nd, much easier to complete): The Path to the 5th Dimension.
His other book took me 3 years to complete: Mystical Alchemy, the Path to Enlightenment.
Audio meditations for Mystical Alchemy are available here. We will release a video per day for 53 days.
May his work be remembered!
Mantras
Here are some mantras channeled by Etienne Charland. Repeat each 10x or 100x as needed.
HA-RA-MA - KA-RA-MA: Heal and balance
TA-RA-NA - KA-RA-TA-NA: Disintegrate attacks and bad energies
Enjoy!